7 Years of ACE XP

As of of our most recent count, the control lane has 941 LF of cracks, while the ACE XP Polymer Fiber lane has held up well with just 599 LF of cracking.
Project Details
In 2016, the Kentucky Transportation Cabinet wanted to explore ACE Fiber reinforcement using a pavement test in Jefferson County, Kentucky. An overlay project was constructed on a very high traffic section of roadway along Dixie Highway (US-31W). Several types of pavement interlayers were installed along this project in order to compare field performance.

These pavement interlayers included Fiberglass paving mat, Bi-Axial Geogrid, and a Reflective Crack Relief Interlayer, known as STRATA. The existing asphalt pavement was milled down about 4.25" inches to the underlying concrete pavement. The control asphalt mix was paved on the Southbound lanes and ACE Fiber asphalt mix was paved on the Northbound Lanes.

Because there was a very thick asphalt overlay on this project, it took several years before cracks started to show in either the control or ACE Fiber lanes. After 2 years, we began to measure cracks in both lanes.

Check out our Youtube coverage in 2021 here!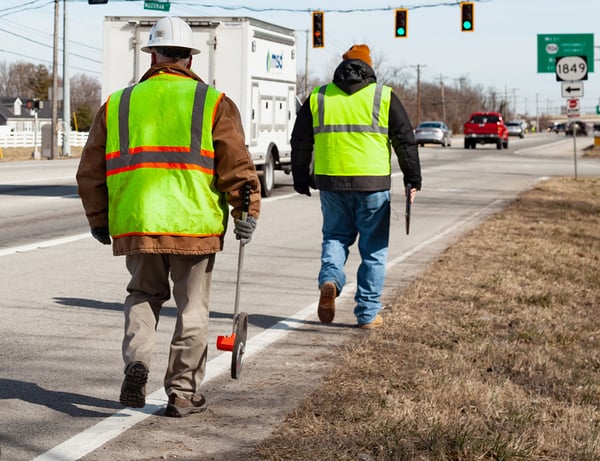 Results
2018: Both lanes had about the same amount of cracking across both lanes.

(control lane - 18 LF; ace fiber - 24 LF)

2019: You can start to see a difference in cracking.

(control lane - 125 LF; ace fiber - 29 LF)

2020: There were 500% more LF of cracking in the control lanes.

(control lane - 385 LF; ace fiber - 76 LF)

2021: Dramatic Uptick in LF of cracking

(control lane - 622 LF; ace fiber - 282 LF)

2022: Still quite a gap in performance

7 years later

!

(control lane - 622 LF; ace fiber - 282 LF)




Once again, we

'

re seeing how ACE Fiber holds pavements together and extends its service life. For more information, Contact us today.