Although the use of aramid fiber in asphalt mixtures is not a new concept, as polymer costs have increased, so has the use of aramid fibers. Learn more...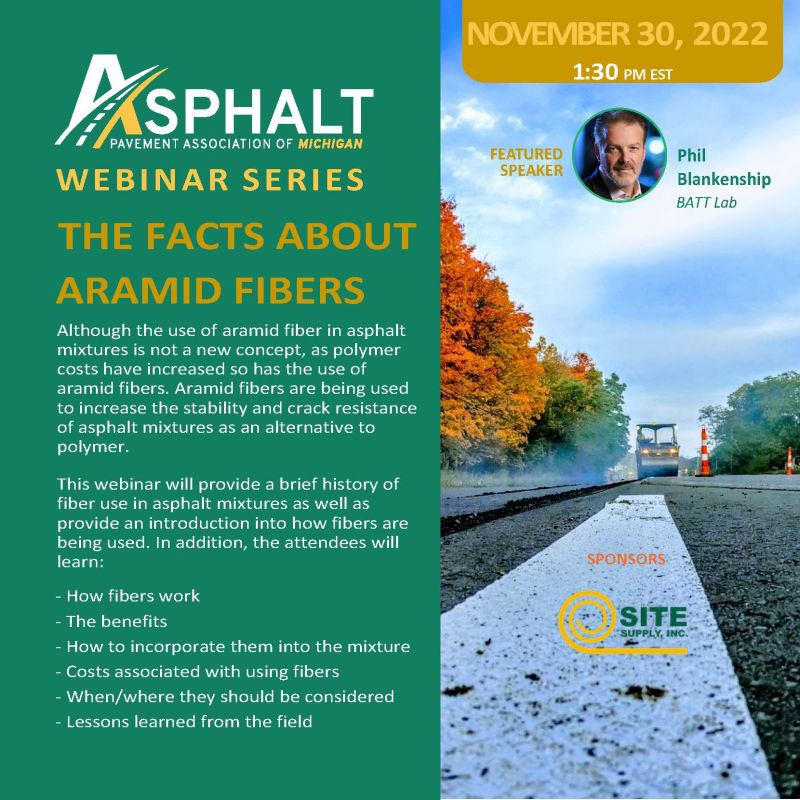 Catch featured speakers Phil Blankenship of BATT Lab discussing Aramid Fibers with the Asphalt Pavement Association of Michigan, including:
How fibers work
Benefits of fiber
How to incorporate them into mixture
Costs associated with using fibers
when/where they should be considered
Lessons learned from the field.
Miss the webinar? Feel free to catch a recording of the webinar on APAM's YouTube Channel Here.